Our Mission & Goals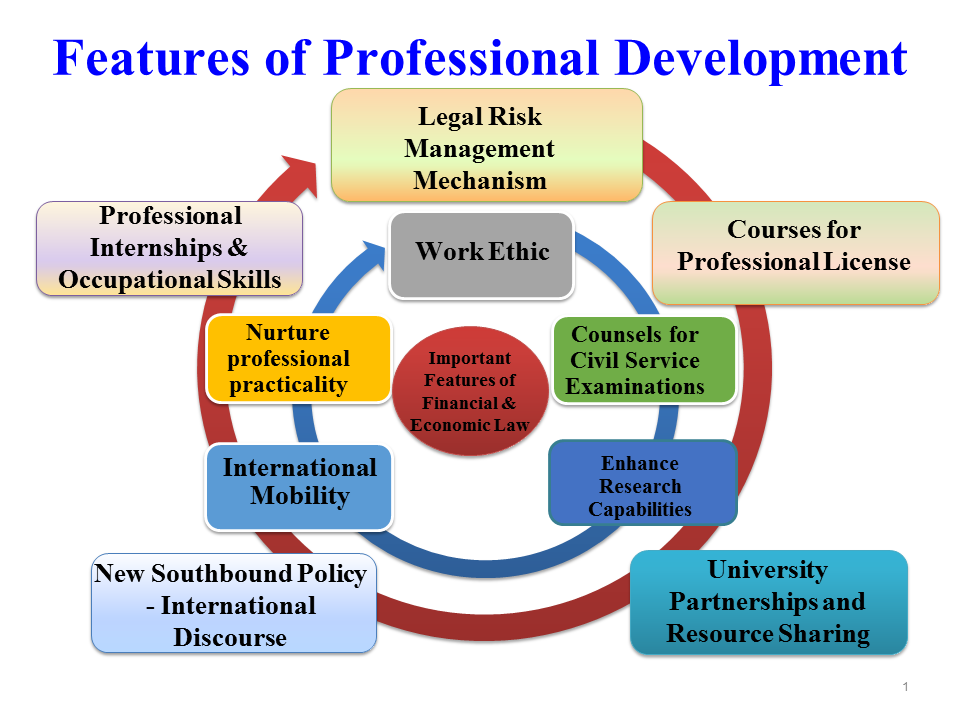 PROFESSIONALISM
We strive 
to provide our students with a firm and profound foundation in all core fields of the study of law, as well as to train them in tailored legal expertise pertaining to the fields of economy and trade, finance and taxation, and science and technology. The training is for the purpose that students are able to meet the fast-changing, ever-increasing demands of the domestic and global economy,

to train our students' ability to integrate and combine the interdisciplinary application of classical jurisprudence with the expertise of finance and economic sciences,

to equip our students with the ability to have a broader view, to encompass both the national and global context as well as to become more engaged in international matters,

to help our students to become versatile legal professionals

last but not least, to sharpen our students with professional ethos, ethical and moral strength, social responsibility, and a care for the wellbeing of the society. 
CAREER AND EMPLOYMENT
We commit
to help and encourage our students to take on domestic as well as international exami­nations to obtain those licenses (e.g. bar exam, civil service entrance exam) and certificates necessary for practice as a legal professional

to assist our students in their endeavor to become a legal professional in the field of financial and economic law either in the private sector or in government institutions and agencies.
ACADEMIA AND RESEARCH
We foster
the endeavor of our students to pursue further graduate education and being admitted to and entering into national or international graduate schools or institutions.
PUBLIC SERVICE
 We strive
to raise and strengthen the students' awareness to make contributions to the public interest and the welfare of the general public.